Volkan Akin
a one man agency for communication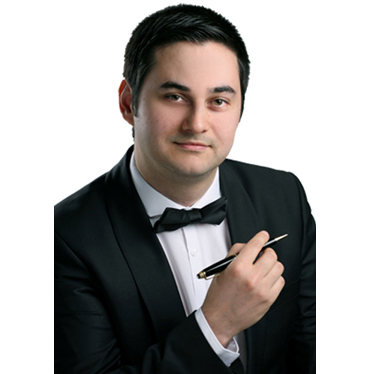 Profile
It's not who I am underneath, but what I do that defines me.
:) Hi there!

I am an ITC-Person. And I am also a young Businessman, who works selfemployed and freelance as an Creative Director, infact especially as Communication Consultant.
Interests
New-social Media:
researching and exploring on the Internet
Graphic Design:
typography, visual arts and page layout
Object-oriented programming:
web and app research and development
Advertising industry:
buzz, guerilla and viral marketing.

Spoken Languages
Turkish - native
German - less than perfect
English - more than average
Thanks to technology I can also communicate with you in your language. Perhaps that is not 100%. But we can still understand us :)
Hobbies
Writing, theatre, tutoring and sport.
Social engagement & Memberships
I have a membership in the Association of German Engineers. - (VDI)
I have also a membership in German Public Relations Association. - (DPRG)
I am also a member of the Association G.N.S Press Europe.
I am a Co-founder of the International Association Circle of Carl Friedrich Gauss Friends.
I support the Turkish Student Association of Braunschweig.
Technical Skills
My skills are primarily in visual arts editing areas based on digital technologies.
Languages:
Html / Css
jQuery / Javascript / Ajax
Java
PHP
Softwares:
MS Office:
Word / Excel / PowerPoint / Access
CMS:
Wordpress / Drupal / Joomla
Dreamweaver
Photoshop
InDesign
Illustrator
Fireworks
Flash / Actionscript
Corel DRAW
Video Editing:
Premiere Pro / After Effects / Soundbooth
And :) there are still a lot of other technical skills like:
Acting
Writing
Playing drum
Playing violin
Swimming
Driver licence: B
Kick-Boxing
Work Experience
Education
University:
Technical University of Brunswick, Germany
2006 - 2014
I studied double major for computer science and economy.
Academic internship:


- Institute for Information Systems
- Institute for Telecommunications



Involved in academic projects:


- LokPark
- Mobile Campus - Room Tagging
- Sag's uns: TU BS issue management




Trial internship:


- Crossoverpoint SEO Agency
- Süßmuth und Partner SP GmbH.
---
I'm also interested to learn in everything crosses the marketing, advertising and technology nature.
Contact

Please contact me. You can also download my interactive CV as PDF.

Download:

CV / Resume:


Telephone
: +49 . . .
Email
: hallo [at] volkanakin.de

of me.